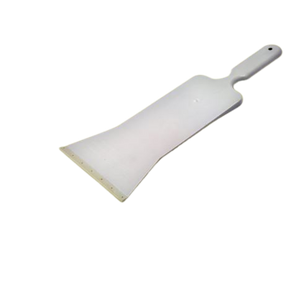 AE QUALITY FILM
AE-77 - Bulldozer
Regular price
$12.00
$0.00
Unit price
per
A must have tool, known by tinters worldwide......
Brand new high quality and durable, Auto Bulldozer Squeegee Size: 15" x 5.95",

Color: White

100% Vulcanized soft rubber tip ensures smooth non scratching use against glass or other surfaces.

The "Bulldozer" can not only be used in window tint, wallpaper paste but also as water remover in your car and your house, for example, windows, kitchen and bath counters .

Made of durable material, you can use it for a long time, and our squeegee can be used in many personal and professional applications.
---